Energy Audit
An Energy Audit Will Pinpoint Where Your Home is Losing Energy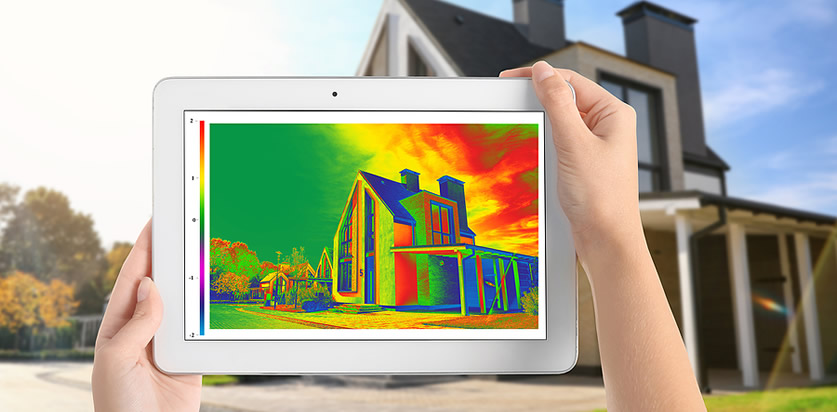 If your home is losing energy, then you are wasting money!
An Energy Audit will help identify sources of the problems in your home, not only how energy escapes your home, but how to improve it.

Energy Geeks offers comprehensive energy audits performed by our professional team. We will give you a thorough evaluation of your home's energy efficiency to idenfity issues that thwart energy efficiency.

Very often, energy loss can be idenfied by leaks throughout your home, often associated with:

--Ductwork issues (Air and thermal (both heat and cool air) losses associated with ducts can increase your energy bills substantially since the air you've paid to condition escapes instead of being delivered to your rooms)
--Window frame cracks and leaks
--Home foundation leaks
--HVAC problems
--Walls- ineffective or inefficient insulation or cracks
--Framing problems, including the sill/top plates
--Insulation problems (Over time, insulation can compress or degrade. This happens especially if it hass been exposed to moisture.)
--Fireplace dampers
--Ceilings- ineffective or inefficient insulation or cracks
--Infrastructure (plumbing, cable, wiring, etc) holes
--Recessed attic lights
--Poorly sealed vents

Our comprehensive, professional energy audit will show you where you need to make improvements. There are many options available, depending on the energy loss, including air sealing, adding insulation, caulking, expanding foam and also weatherstripping do an effective job of sealing most leaks, and, an option to tighten up an ill-fitting fireplace damper is with chimney balloons.

To learn more about Energy Geeks AD energy efficiency solutions, including how a home energy audit can work for you and save you money, call us at (615) 360-7000 to schedule an appointment.